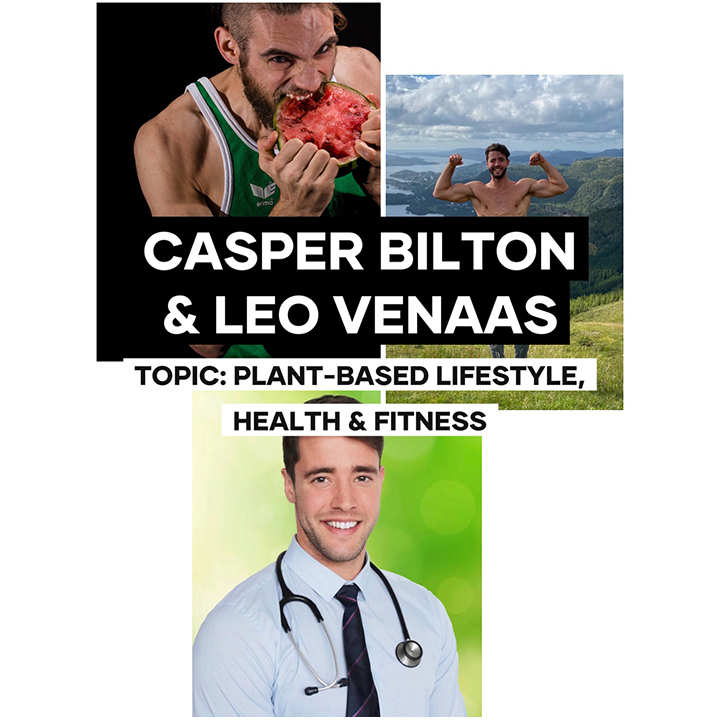 In this episode Casper Bilton is talking with Leo Venaas, MD, on plantbased food, health, protein & communication.
Dr. Venus is a medical doctor and public figure that focuses on spreading science and health through social media platforms. His academic background includes a bachelor's degree in bioengineering from the Norwegian University of Science and Technology, as well as a medical degree from the Royal College of Surgeons in Ireland.
Dr. Venaas has a big focus on plant-based nutrition when he helps people, and he also helps people getting in shape as a fitness trainer.
This episode is the first of Casper Bilton's interviews with professionals. There for there is a smaller talk in the beginning about Casper's project and why Casper is gathering all this information.
Casper is the owner of a Plant-based & whole-foods restaurant in Copenhagen, Denmark.
Follow Dr. Leo Venaas
https://www.instagram.com/drleovenus/
https://drleovenus.com/
Follow Casper Bilton
https://www.instagram.com/casperbilton/
Produced by PLANT POWER FOOD
https://www.plantpowerfood.dk/ https://www.instagram.com/plantpowerfood_cph 
Music by Bilton Marten
Intro song: Show Me More https://www.instagram.com/biltonmarten/